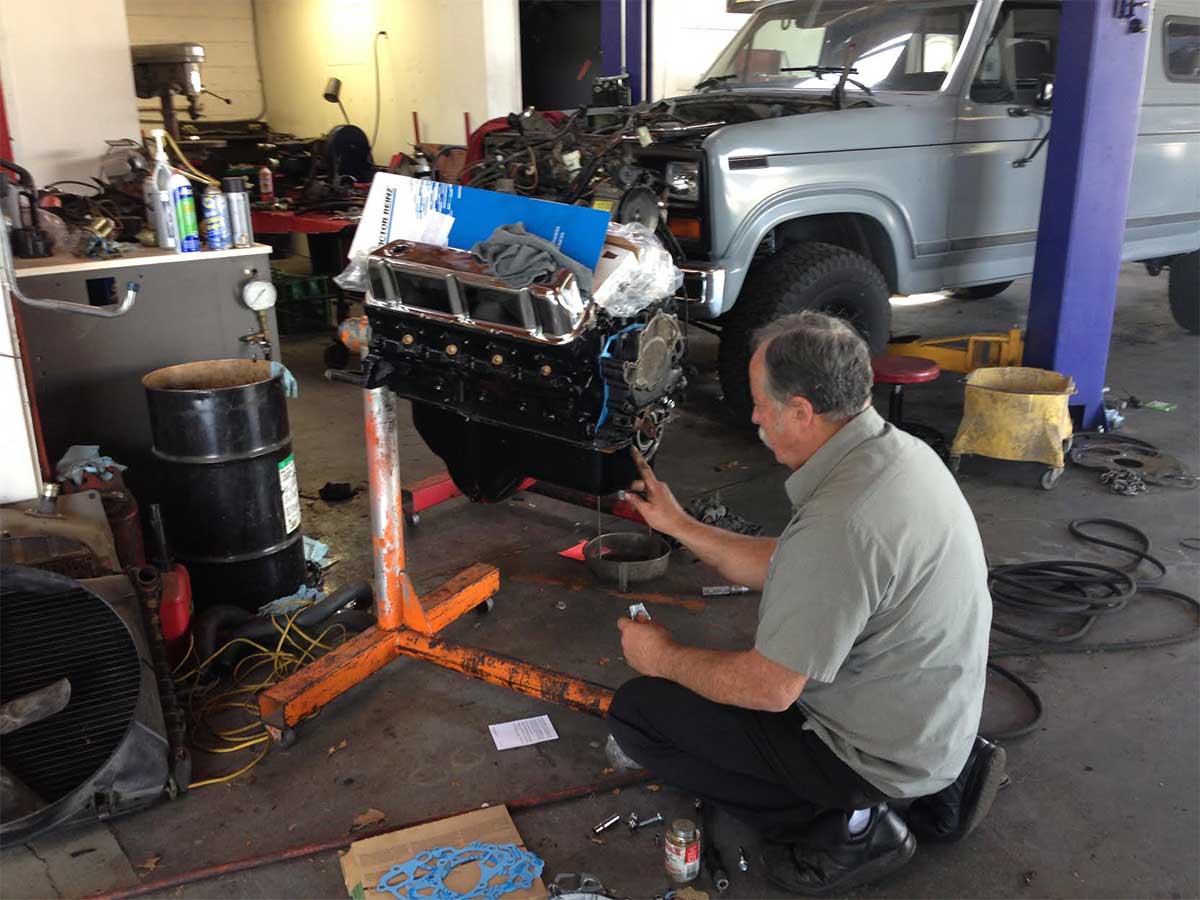 This is the old man who started Johnsons Auto repair. For those of you who know us and our business recognize that we are all more like friends working together than family. We all get along very well. There is Rex the old man, above.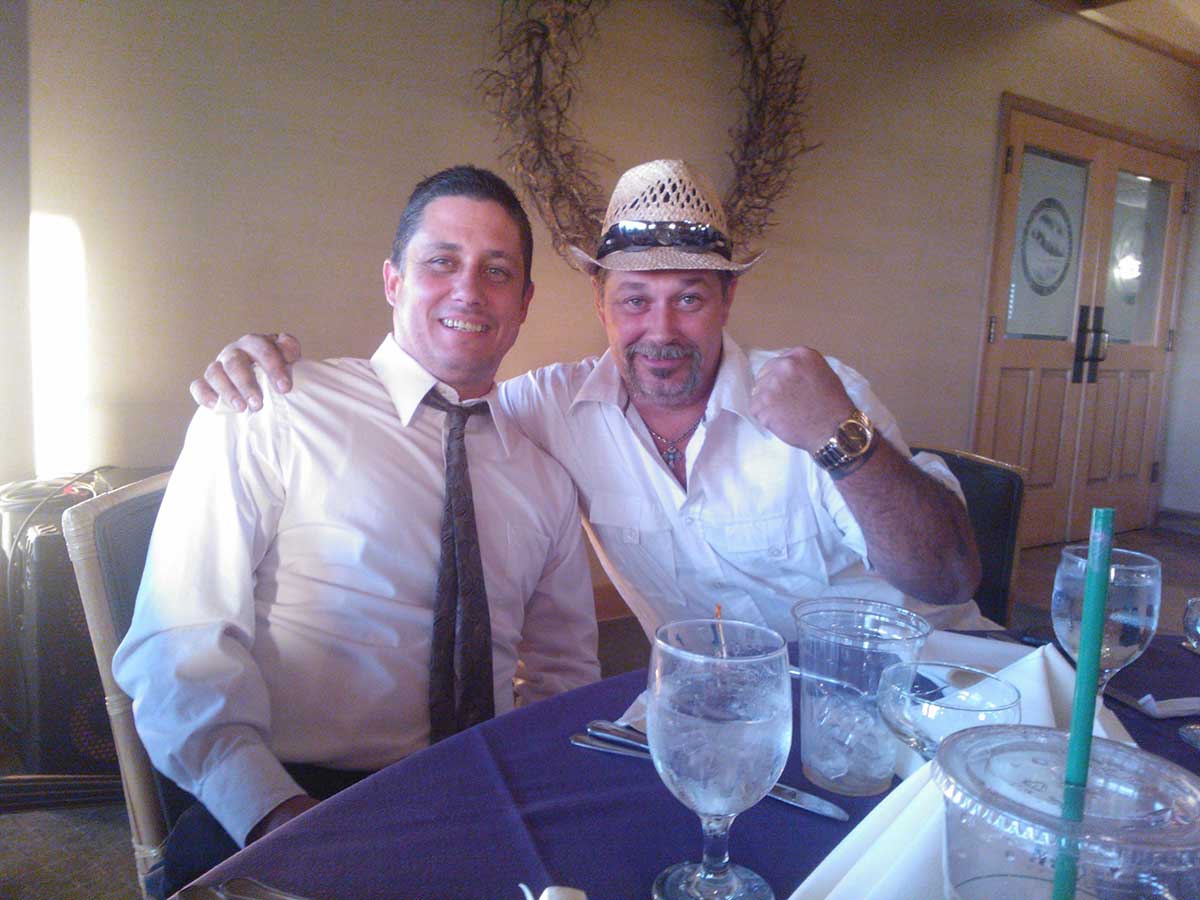 Myself, Tim, and my brother, Matt.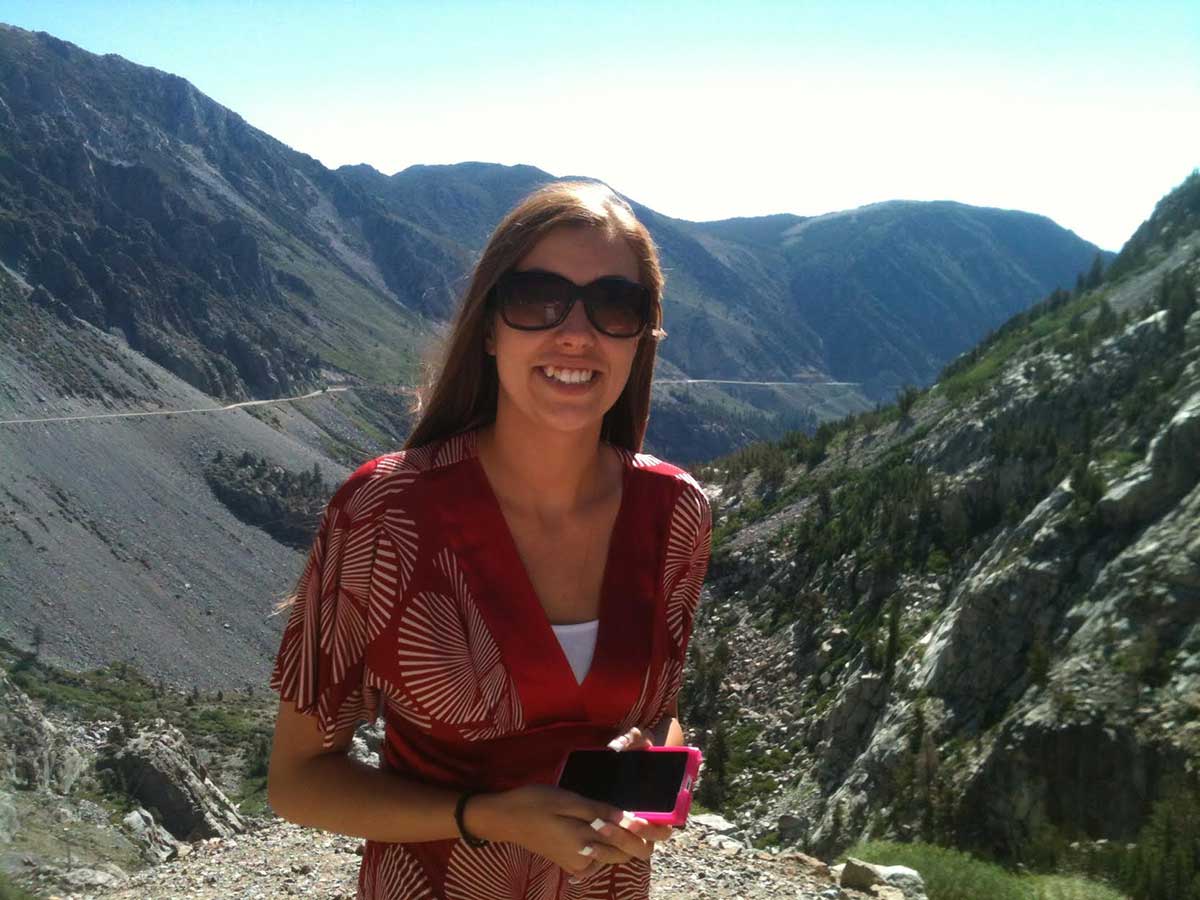 My daughter Anjie.
So back to the photo above: the old man is putting together a rebuilt engine for one of our customers. We always give him a hard time about everything he does but he likes it. We are a fully functional auto repair shop doing everything from major engine rebuilds to simple tune up's and preventive maintenance services.
We can take care of all your auto repair needs. Performing dealership quality repairs at a cost affective price. Our family has been involved in the automotive industry for over 40 years. Rex has been an automotive shop owner for most of his life. He has raised me and my brother around auto repair and because of him we have also been involved in the automotive industry for most of our lives.
Our shop is literally filled with family guys and gals working together trying to build something special.
I would say we have succeeded in being able to spend all day with our family and the people that we love while making a career out of it all at the same time – this classifies as something special in my book. What more could you ask for, right?
We have also have had the pleasure of meeting some of the most amazing and awesome people who have become our customers over the years. Without our amazing customers we wouldn't be able to do what we truly love in such a fun atmosphere. A big thanks to you guys, we appreciate each and every one of you and look forward to meeting lots of new customers in the coming years!
Just a little bit of info about Johnsons Auto repair, who we are, and what we're all about. Check back from time to time to read about shop news, learn something new, or simply to keep in touch with us!
You can also follow us on Facebook, Twitter, and Google+